March 2015 Events in the Lowcountry
Spring is an exciting time in the Lowcountry! If you're looking for things to do in Mount Pleasant or Charleston, you won't have to look far. These waterfront cities host some of the finest culinary and cultural events in the South. People from all over the country and all over the world travel to experience good eats and treats in our charming seaside city! I've listed a few of my favorites below.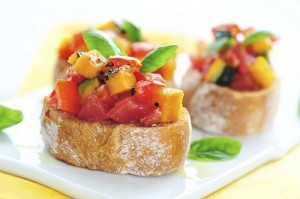 Charleston Food + Wine Festival
Thursday, March 5 – Sunday, March 8 | Marion Square and Various Downtown Locations
Charleston is known for having one of the top culinary scenes in the world, so it's only fitting that local and national chefs, restaurateurs, and spirits experts gather in the Lowcountry for the Charleston Food + Wine Festival.
Catch the Leprechaun 5K
Thursday, March 12 | Mt. Pleasant Waterfront Park
May the luck of the Irish be with you as you race to beat the tiny green Leprechaun (win a prize if you do!). Music from a bagpiper signals the start of this fun-filled race for runners, walkers, stroller-pushers, and everyone in between. Race registration includes admission to the post-race St. Patrick's Day Party with live music and complimentary food and beverages.
Charleston Fashion Week
Tuesday, March 17 – Saturday, March 21 | Marion Square
Marion Square is the place to see and be seen this March. And I'm more fashionable than you may think… I'll see you at Charleston Fashion Week! Scope the latest in local, national, and international styles.
Festival of Houses and Gardens
Thursday, March 19 – Sunday, April 19 | Homes & Gardens Throughout the Charleston Historic District
Take advantage of this rare opportunity to take a trip back in time through Charleston's rich and extensive history during the Festival of Houses and Gardens. Lose yourself amidst the stunning architecture and luscious gardens of the estates in the Charleston Historic District.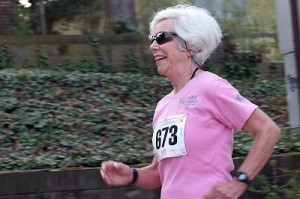 Cooper River Bridge Run
Saturday, March 28 | Cooper River Bridge – Race Begins on Mt. Pleasant Side
People train for months and travel from all over the world to run or walk this annual 10K. Enjoy views of the sparkling waterway as you run under the infamous cables of the Cooper River Bridge, which connects downtown Charleston to Mount Pleasant. Be sure to stay for the post-run parties – they're arguably the best part of the day!
Charleston Lowcountry Cajun Festival
Sunday, March 29 | James Island
Treat yourself to Cajun and Creole delights and enjoy lively Zydeco music at the Charleston Lowcountry Cajun Festival. This vibrant cultural event has fun and activities for every age.
Don't forget! The Charleston Farmer's Market season starts April 5. Enjoy live music, find sweets, treats, and fresh produce from local vendors, every Saturday from 8am to 2pm. Searching for the perfect, unique gift for the person who has everything? I guarantee you can find it here!
The Charm of Mt. Pleasant, SC
Everyday life in Mt. Pleasant can feel like an extended vacation. If you'd like to find your own piece of paradise, contact me. I'll help you find the perfect Mt. Pleasant home to fit your lifestyle and budget.