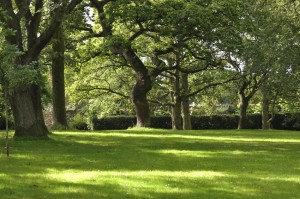 Good news for Charleston County residents! The Charleston County Council recently approved the purchase and protection of over 600 acres of land that will be devoted to minimally-developed park land.
A Conservation Location
The Spring Grove County Park will be built off Hwy 17 between Ravenel and the Adams Run community, in an area of land that is important to the continued protection of the Ashepoo, Combahee, and Edisto River (ACE) Basin. The park will offer miles of walking, biking, hiking, and bird-watching trails, and serve as a gateway to the ACE Basin.
Protecting the ACE Basin
The ACE Basin Project has been an ongoing conservation effort for the last 25 years, protecting the coast of South Carolina between Charleston and Beaufort/Hilton. It encompasses the areas of Donnelly Wildlife Management Area, Bear Island, the National Estuarine Research Reserve, and the Hollings National Wildlife Refuge. Stretching over 217,000 acres of coastal land and marsh, the Basin offers protected public lands and many outdoor recreational activities such as canoeing, kayaking, hiking, and even areas of beach.
Other Area Developments
The Spring Grove County Park is an important conservation project in an area that is expected to see a lot of residential and commercial development in the coming years. In fact, developers are already starting to plan for the construction of new neighborhoods, retail centers, and even an industrial park. New development is good — but conservation of natural lands and wilderness is also important, especially along the Carolina coastline.
South Carolina Real Estate and Development
Want to learn more about development and real estate in Mount Pleasant and Charleston County? You've come to the right place; my site is a wealth of resources for home buyers and sellers, from learning more about Mount Pleasant, to browsing available and recently sold homes. Contact me today for more information.