Life in Mt. Pleasant is extraordinary. Enjoy vibrant oceanfront sunsets, charming beaches, and plenty of high-class shopping in this community. Whether you're seeking a vacation home or year-round living near the coast, Mt. Pleasant is a wonderful option.
Before you take the plunge, here are 6 things you should know about Mt. Pleasant.
1. You'll Never Be Bored
Beautiful beaches, expertly maintained parks, outdoor trails, and more: Mt. Pleasant offers wonderful recreation. Whether you'd rather soak up the sun with a good book, go stand-up paddleboarding along the coast, or try a gourmet local restaurant, there's always something to do.
2. The Homes are Luxurious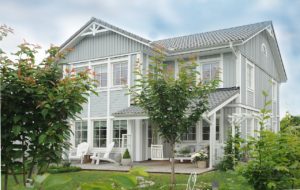 Mt. Pleasant has a wide variety of homes in different sizes, styles, and prices. If you're seeking something cozy and stylish near the beach, I've got you covered.
However, if you're in the market for luxurious oceanfront living, you'll be delighted at all that Mt. Pleasant has to offer. Golf course homes, homes with their own private docks, deep water properties, and tidal creek homes: your perfect match is just around the corner.
3. Prepare for the Summers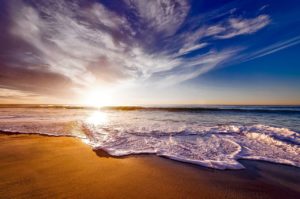 You may have heard the rumors; summer in South Carolina airs on the more humid side of things. However, I strongly feel that a little humidity is an easy price to pay for life in paradise.
After moving here, you'll soon learn when the best times to go out are… and when you should stay indoors with the A.C.
4. Charleston is So Close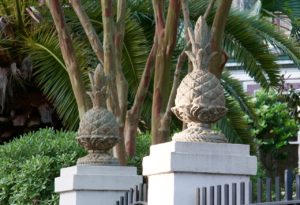 In fact, it's only 20-minutes away!
Mt. Pleasant residents adore living so close to the Holy City… without having to worry about the traffic and noise of actually living there.
Luckily, Charleston is the perfect distance away for a day trip or weeknight excursion.
5. You'll Have the Best Seafood of Your Life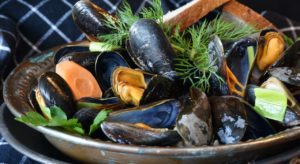 Oysters, crabs, mussels, lobster… pick your poison!
Mt. Pleasant has a decadent array of seafood restaurants and traditional Southern food to choose from. Take your tastebuds on the trip of a lifetime by sampling the delicious fares that Mt. Pleasant has to offer.
6. You'll Need a Realtor Who Has Your Back
This is true for any city, but especially important for a community as unique as Mt. Pleasant. To find the home of your dreams in such a special area, you'll need a realtor who knows the area like the back of their hand.
Allow me to leverage my unique Mt. Pleasant real estate expertise to assist you in finding the perfect home for you. I'd love to connect you with home-buying tools to search for homes, calculate potential mortgage payments, and more. I also offer a complimentary relocation guide to make your move as easy as possible.
Just give me a call at (843) 364-6903 to get started.